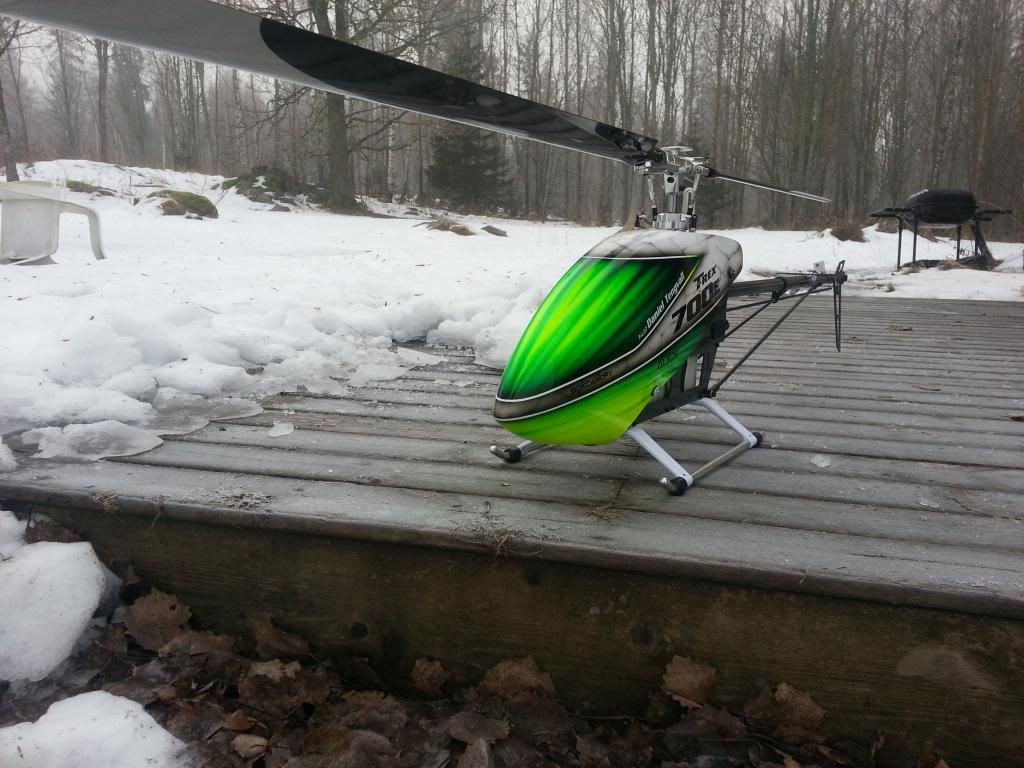 A bad ass heli with a custom design artwork from Sick Canopy!
Today I did the maiden flight of my new Trex 700e DFC. It got the exactly the same setup as my previous Rex so no hope for a ground breaking new experience in the air. I am really happy with the way my Rex flies and it just keeps on flying, so my goal was to get another one for all the practice during 2013 season.

Rex may not be the most innovative, exclusive and hyped up heli but still a nice working and well-designed heli. The maiden flight went well with no bad tendencies and after I adjusted the tail gains a bit the heli worked just as I wanted. I did another 6 flights to get used to it and now I can go 100% with it. The canopy is a custom design from Sick canopy and the bright colors really shined even in today's cloudy sky.